Meet Our Team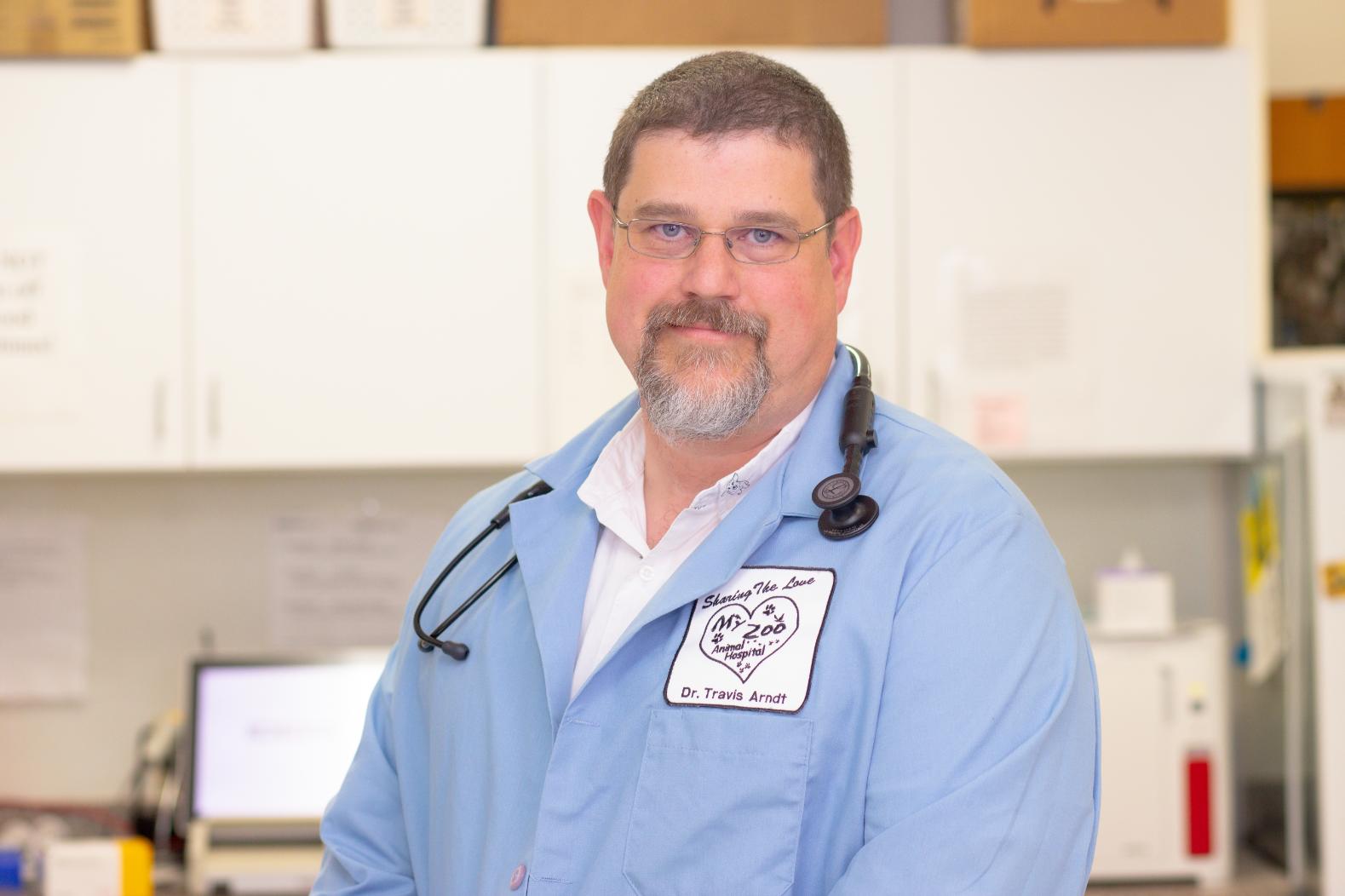 Dr. Travis Arndt
DVM
Dr. Arndt originally grew up in Southern Minnesota. While attending the University of Minnesota, College of Veterinary Medicine, he met and fell in love with his future wife who was from the St. Charles, Missouri area. After they got married, they decided to make the move south from Minnesota.

Dr. Arndt completed his veterinary degree at the University of Minnesota, College of Veterinary Medicine. After graduation in 1997, Dr. Arndt spent 2 years working as a swine consultant. Due to knee problems and professional ethical conflicts (between his clients and his patients), he decided to attend the University of Missouri, where he received additional training and experience in small animal medicine. Since the fall of 1999, he has practiced as a small animal veterinarian.

Dr. Arndt is actively involved in learning more about veterinary pain management and rehabilitation and applying those principles within the practice. He belongs to the International Academy of Veterinary Pain Management and is certified in veterinary acupuncture. As he watched his own dogs (Raven and Bailey) grow older, Dr. Arndt became more and more interested in this aspect of practice and realized that there was so much more that he could do to improve their comfort and quality of life.

Dr. Arndt desires to help each of his patients live each day to the fullest of their potential and enjoy the time that they have with their families.

Dr. Arndt and his wife Lisa have four amazing children. They are active in sports, and music. Currently, they reside with two rescue dogs and slew of rescue cats and a bunny.

Dr. Arndt spends his free time enjoying the company of Lisa and their children, and, of course, their pets. They support their children in their athletic endeavors and musical careers. In addition, they enjoy spending time outdoors hiking, camping, swimming or just relaxing next to the water.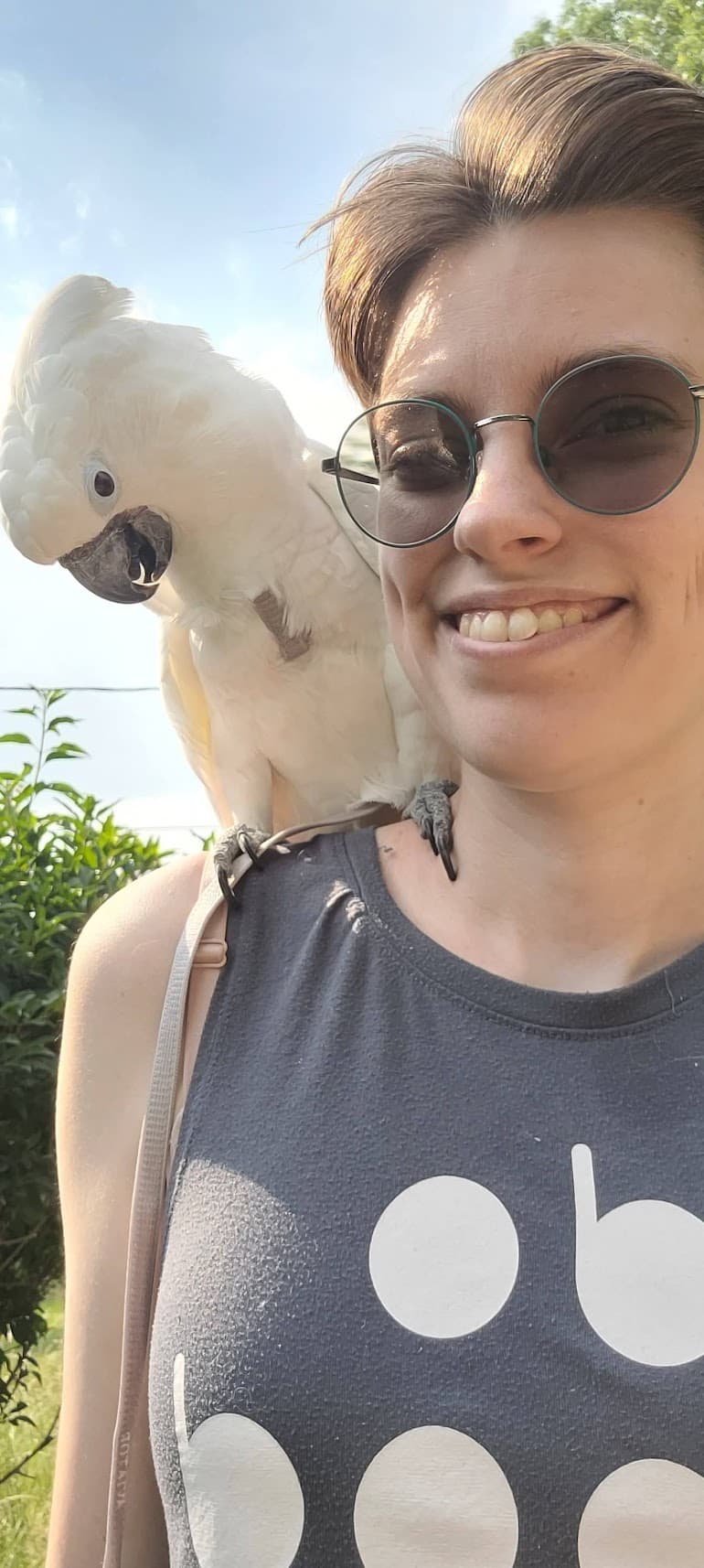 Dr. Christina Sherman
DVM
Dr. Sherman grew up in St. Louis and went on to attend Murray State University in Kentucky. She graduated from the University of Missouri in Columbia's Veterinary School in 2020. She is Fear Free Certified for dogs, cats and avians and has knowledge of exotics, including reptiles, amphibians, avians and small mammals. She also has extensive knowledge in surgery, dentistry, wellness and preventative medicine and palliative care.

Outside of work, she gives back to rescue organizations and the Arbor Day Foundation. She enjoys quilting, woodworking, crochet, cross stitching, gardening, backpacking and spending time with her wife and their cockatoo, Luna. Dr. Motta
DVM
Dr. Motta was born and raised in Brazil. She attended veterinary school at Ross University and did her clinical at Oklahoma State University. Since graduating, she has worked in general practice, performing surgery once a week and performing some relief shifts in ER. Currently, she lives in Columbia, MO, while her partner is completing an internship at Mizzou vet school. In her free time, she enjoys spending time outdoors, engaging in activities such as biking, rock climbing, and camping.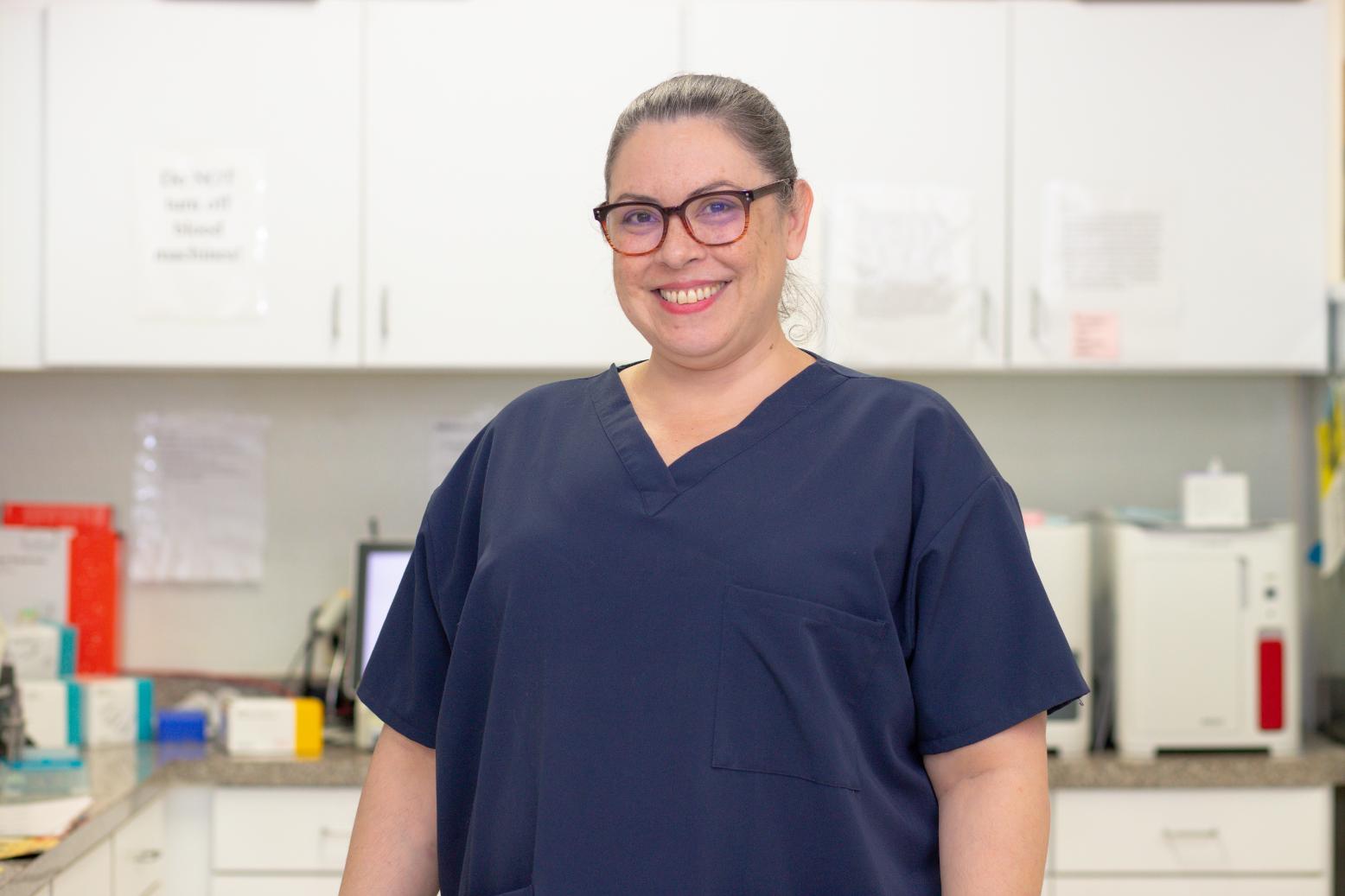 Vanessa Donovan
RVT / Hospital Manager
Bio coming soon! Andrew Feger
Tech Assistant
Bio coming soon!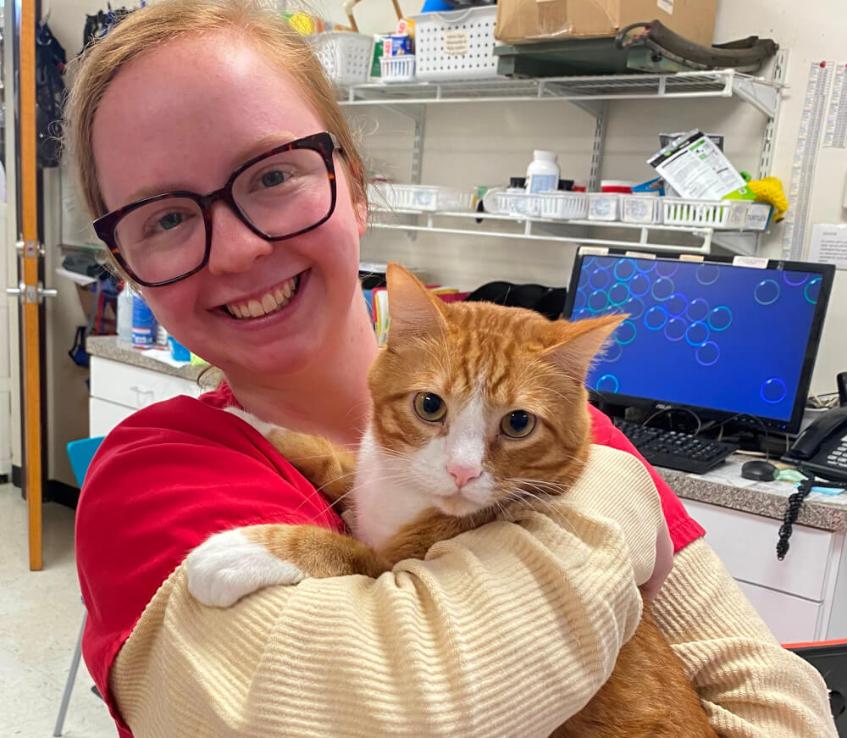 Claire Winn
Tech Assistant
Bio coming soon!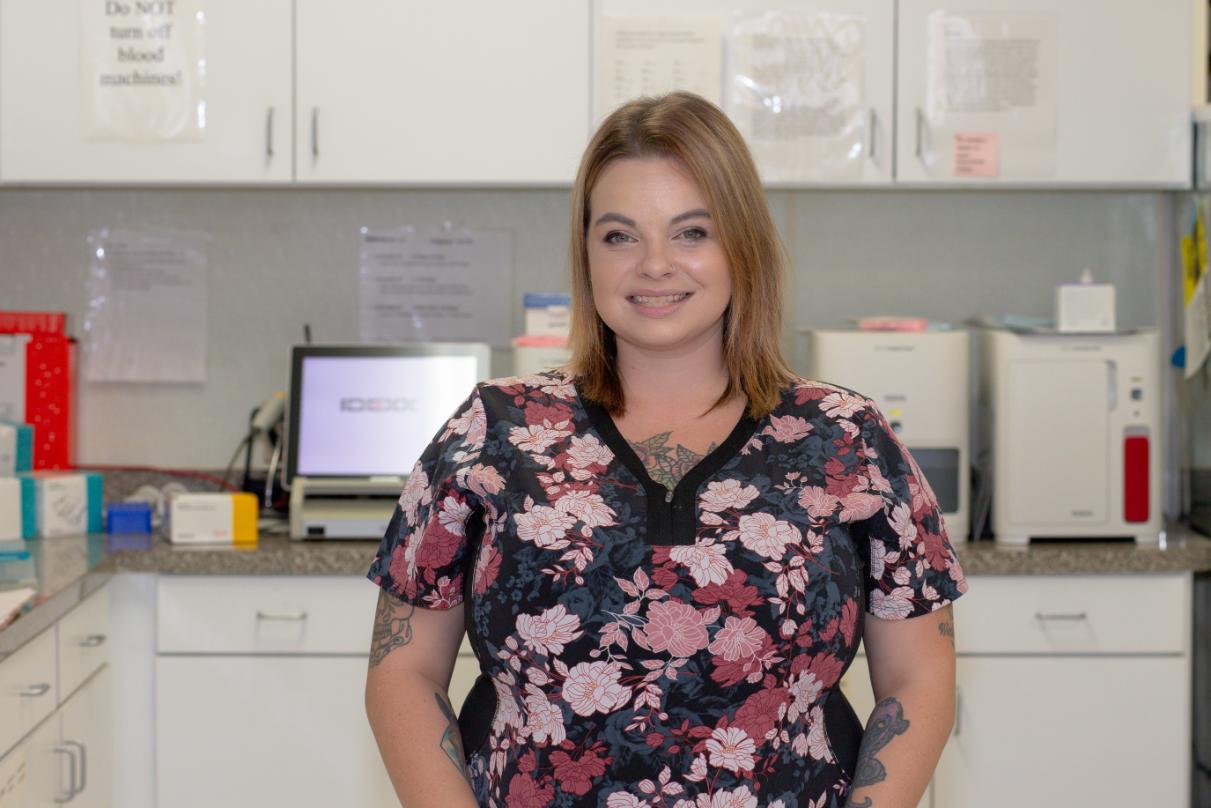 Mallory Cahill
Receptionist
Bio coming soon!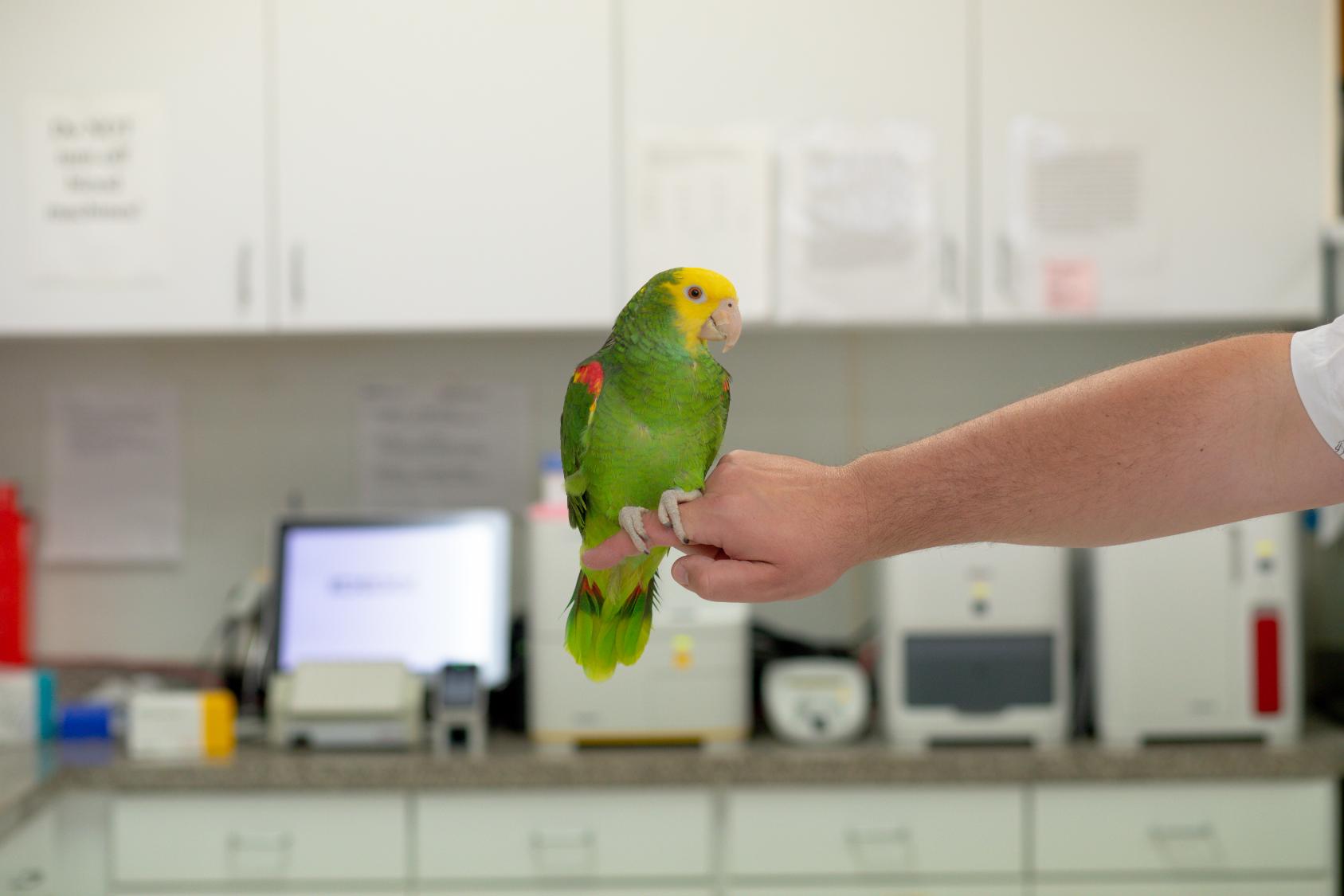 Buttercup
Parrot Extraordinaire
Bio coming soon!